Click here to download my Christmas Screen Saver
Pictures from Christmas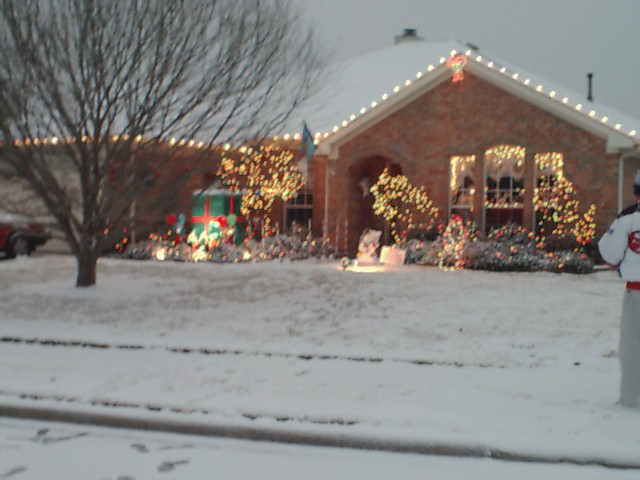 Who say's it never snows in Texas at Christmas!! I can't tell you how exciting this was for me!!! Snow at Christmas. It would be too much to pray to the Snow Gods for more of the white stuff for Christmas 2001!!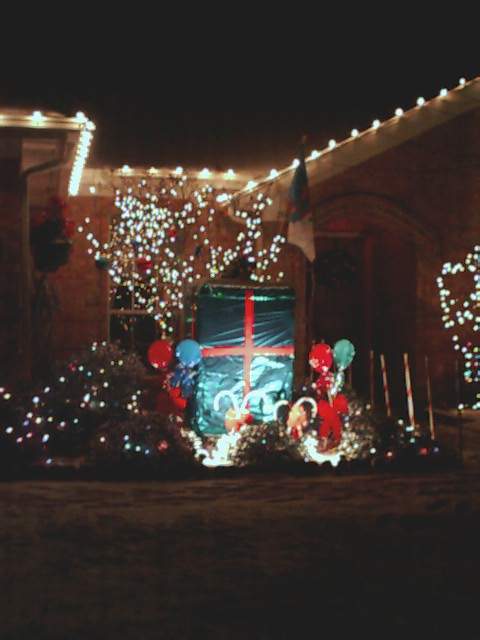 Every year Randy and I try to do something unique and special when we light up our house at Christmas time. This past year we took the award for best Holiday lighting for our street. I think it was this huge present that we decorated and placed over our planter. We have even something more special that I am already hard at work on this year....when I have it up I will post pictures. I can't tell you what it is yet....you may be from my neighborhood!!!!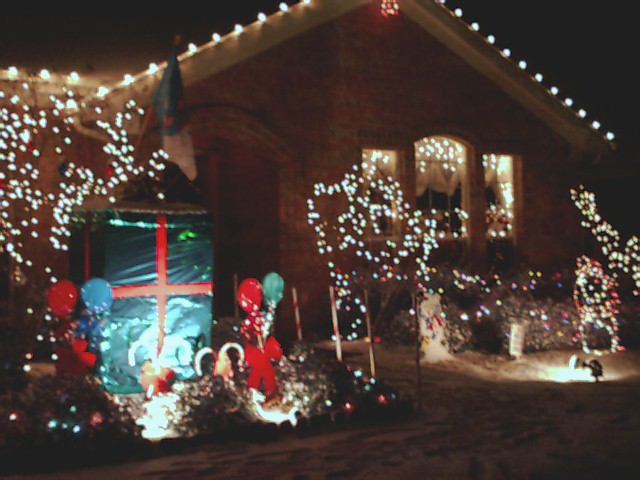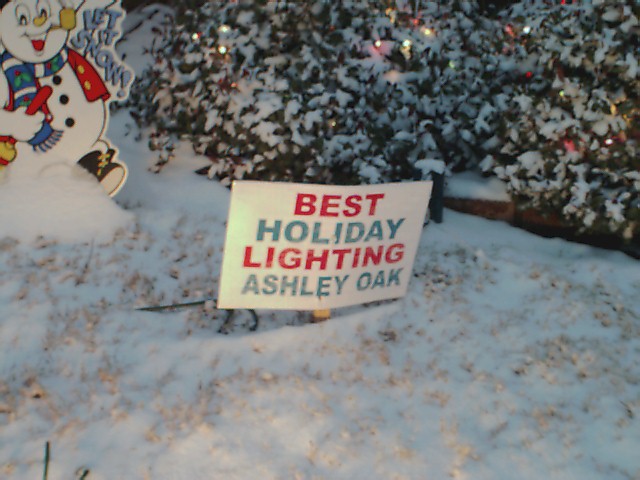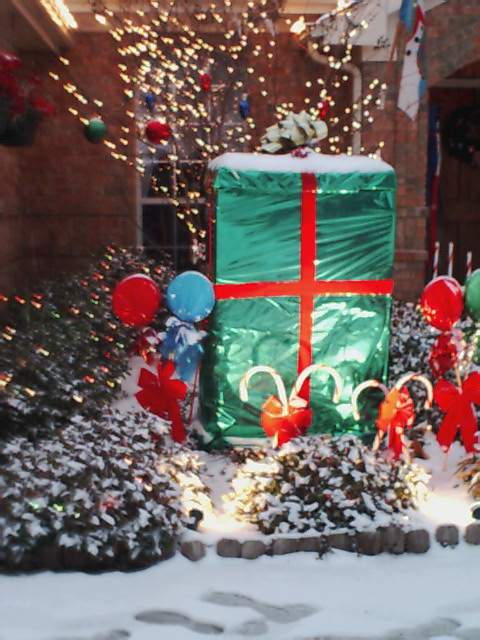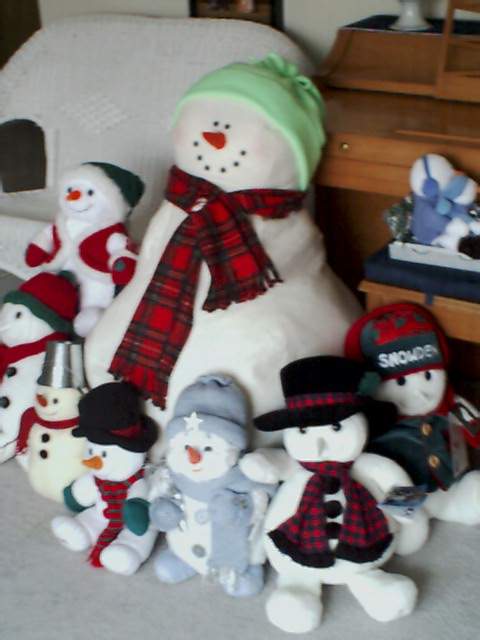 Okay...so you must know the truth...It's not just snow I adore...I have all my little snow buddies that get to come out of hiding for the season. Everyone that knows me knows my passion for Snowmen. So, I get snowmen gifts from everyone all year long. It's great!!!! This largest snowman my mother made me this past Christmas...he is just way too cool.