This is Lil' Mo...the newest addition to the family. She is just 3 months old now. She came from Kentucky, just like Shelby Lin...another Tibbie. You can't stop at just one!!
Lil' Mo is a real scrapper!! Shelby, being so sweet she is trying to stand up to this new little monster in her life!!
Be watching for picture updates of Lil' Mo as she grows into a beautiful little Tibbie.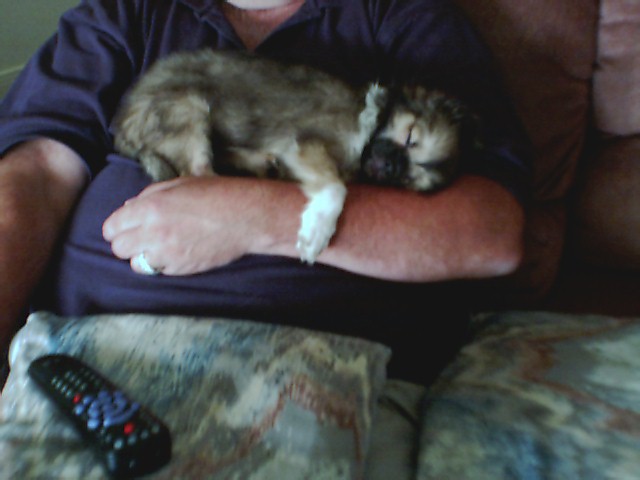 Being a puppy is tough...