Two Randys Web Site
Pickles Pages 2
After 17 years with our Pickles, we have a ton of pictures to share!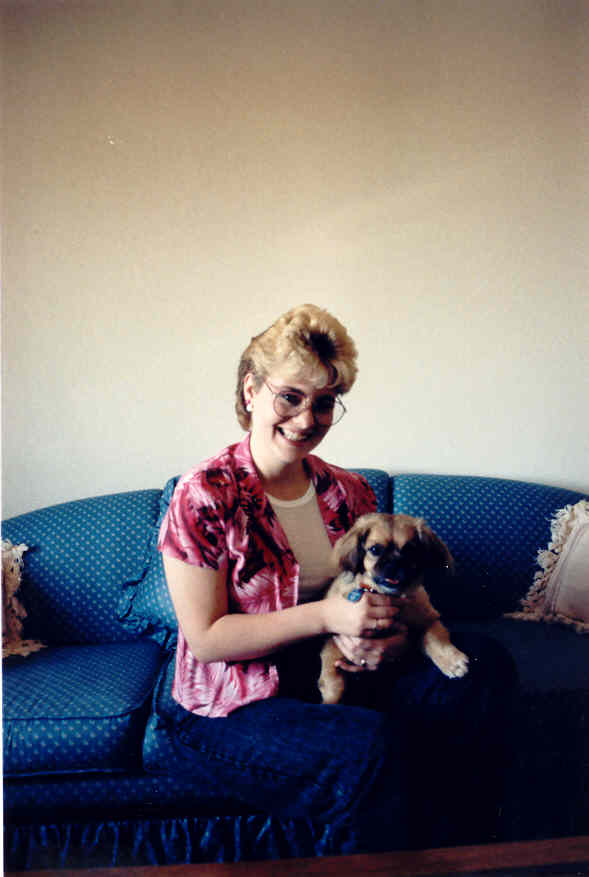 This is Pickles and Me from 1988...WOW...long time ago!!! I can tell because Pickles mask is still all black LOL
Pickles in PaPa's motor home being her Princess self!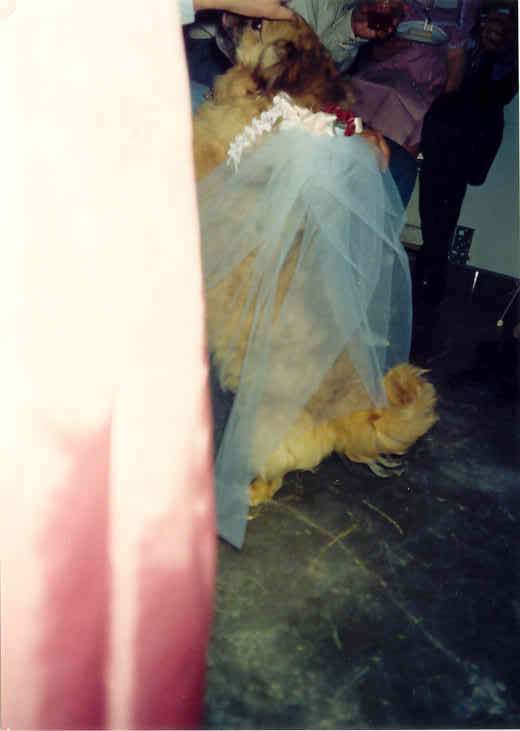 This is the only picture we got of Pickles at our wedding! When Randy & I got married, Pickles was right there with us, with her very own veil. She got married that day too! She was the hit of the reception, going around sitting pretty so everyone would give her a piece of cake! LOL Pickles was always a hoot!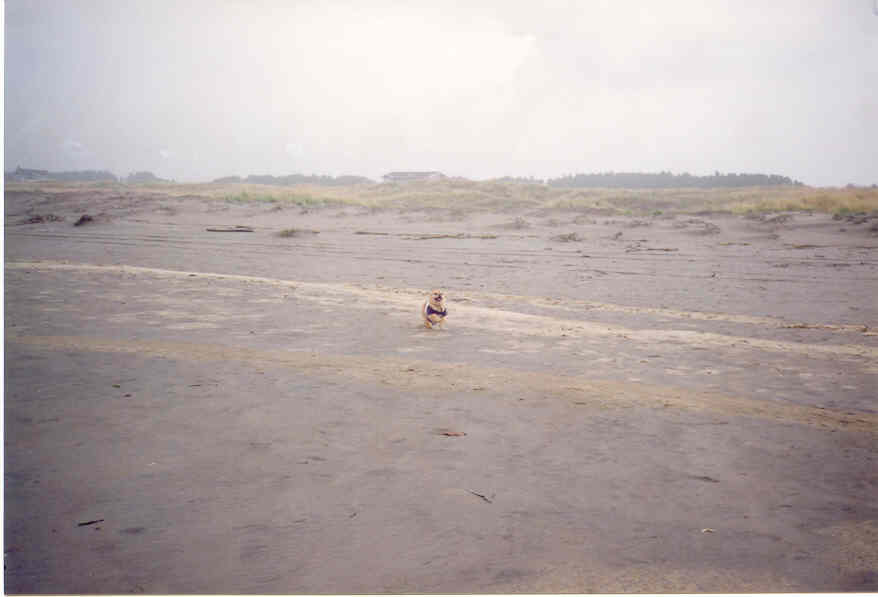 This is one of my favorite pictures of Pickes, although hard to see, she is at the beach running as fast as her little legs will carry her with a big ol' smile on her face! She loved the beach. In this picture Pickles is 14 years old. Pickles was still very active until she hit about 16.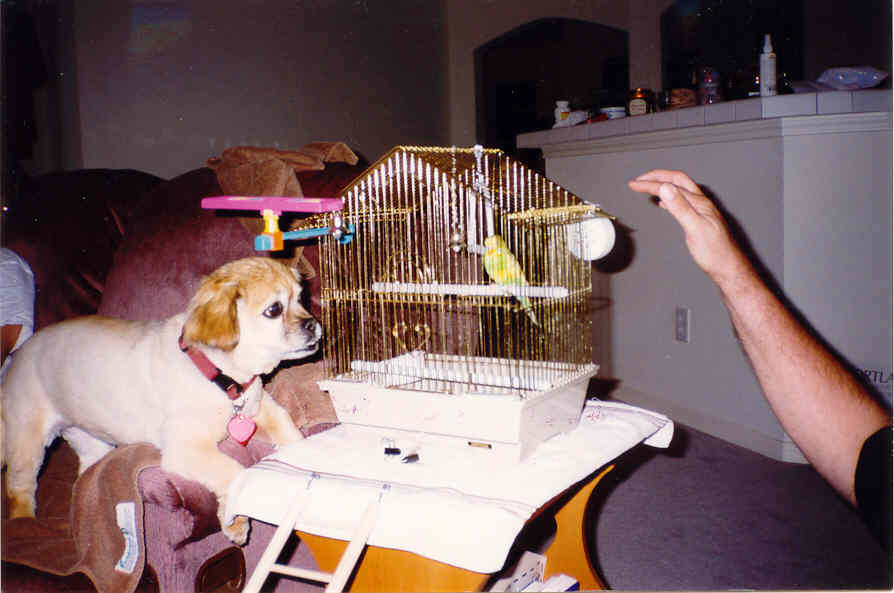 This is Pickles meeting Sprite Bird for the first time. She was quite impressed, she wanted to "play" with Sprite in the worst way! LOL She thought he was a real live squeak toy!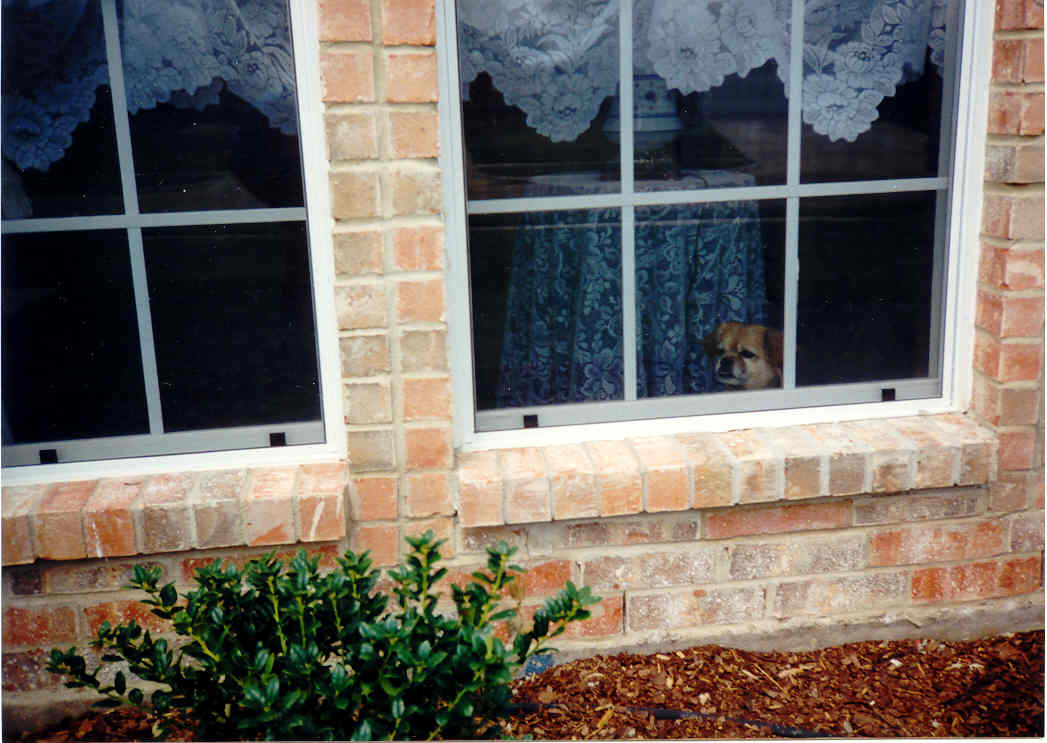 Aside from me, Pickles had one other great love in her life, that was her PaPa. Pickles stayed with Papa & Grandma just before we got moved into our new house. Once we were moved in, my parents brought her back home to us. Pickles loved nothing more than for all of us to be together. This pictures is Pickles watching PaPa leave to go back home! As long as I live I will never forget this sad little look. She just never understood why we couldn't all live together!!! LOL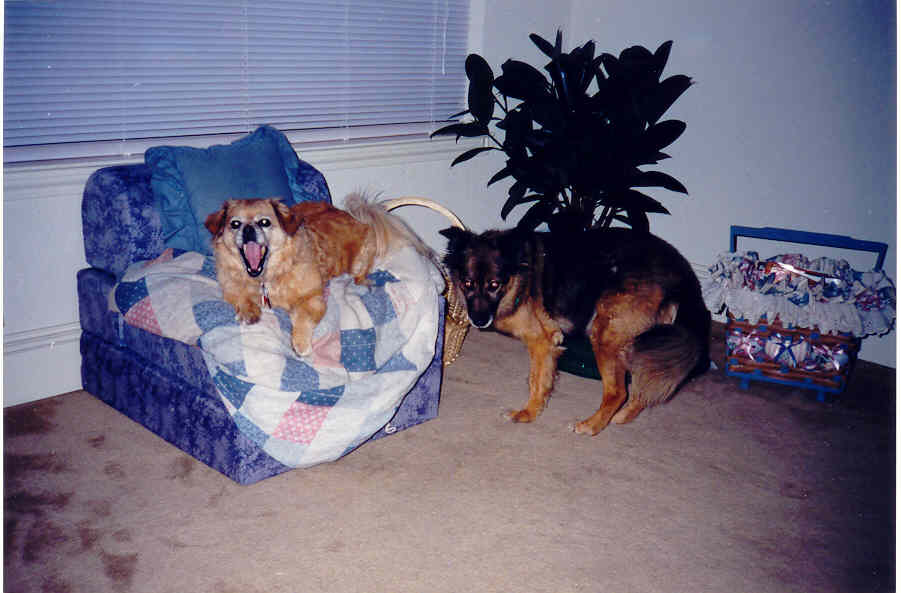 Pickles, very board with the whole "taking pictures thing", and our sweet Keisha, not wanting to get too close to Pickles, as she knew that Pickles was the Princess around our house! LOL