TWO RANDYS WEB SITE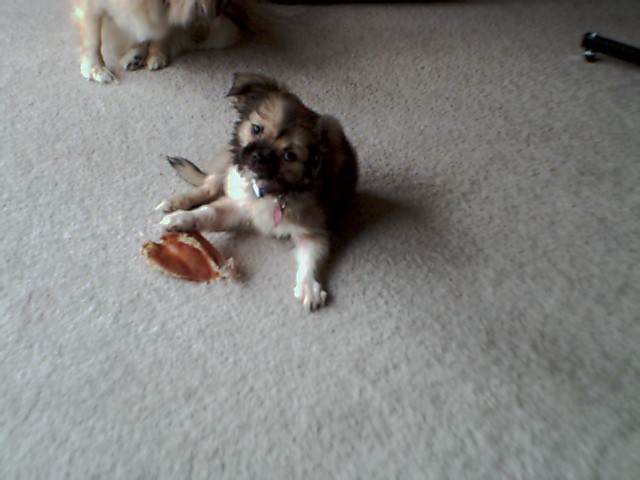 Click Mo's Picture to view her Pedigree
Interested in a Tibbie??? Just want to see more of them? Please go to our Breeders site. Robyn has the most adorable Tibbies, and we should know, we have two of them! She thinks we will get another one before too long...but that will only happen if I can talk Randy into it!!! LOL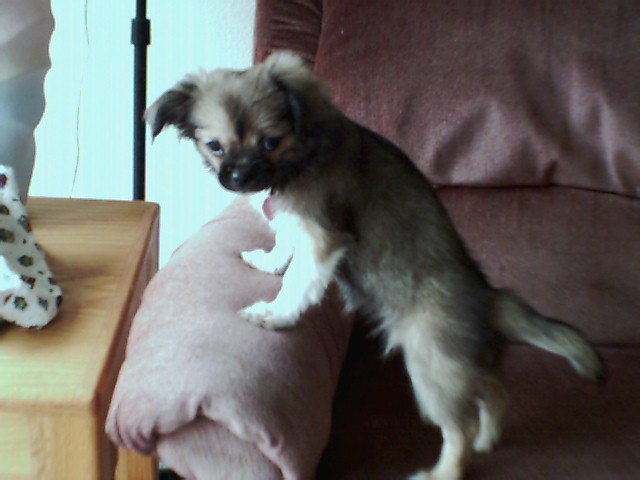 I'm a little Stinker!!!!
This is "The Look" Mo always gives before she is getting ready to get into something!!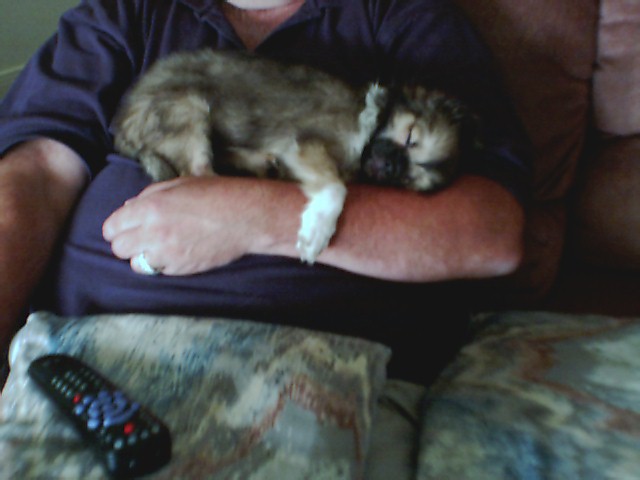 Being a Puppy is tough....takes a lot of rest!!!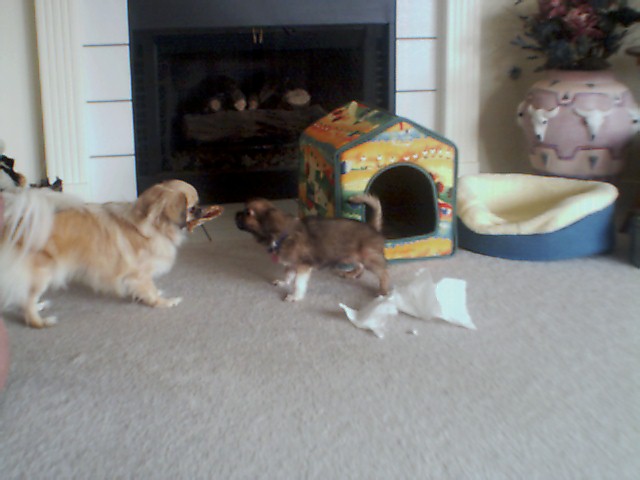 This picture just cracks me up. Mo had been with us for two whole days at this point. She and Shelby were fighting over a raw-hide. Mo was barking at Shelby and just giving her heck!!! In the end, Mojave got the raw-hide!!! Mo is the pack leader here...Shelby is the sweet follower!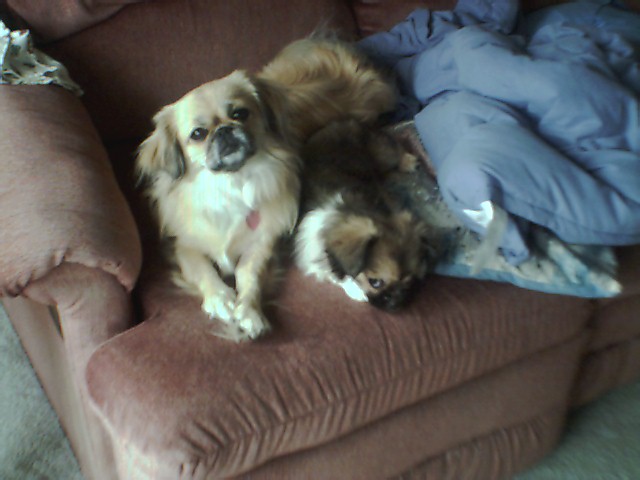 Shelby looking sweet....Mo looking like the devil!!!! See those eyes?? Think she doesn't keep us busy? Don't let Shelby fool you....she isn't our Texas Tornado for nothing!!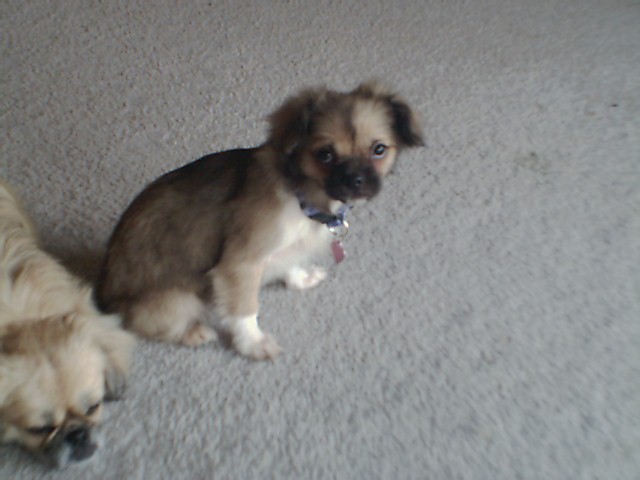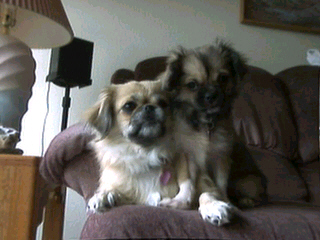 Where ever Shelby is...Mo is never far behind. She is always attached to Shelby. It is so cute to watch. Shelby watches over Mo like a mother.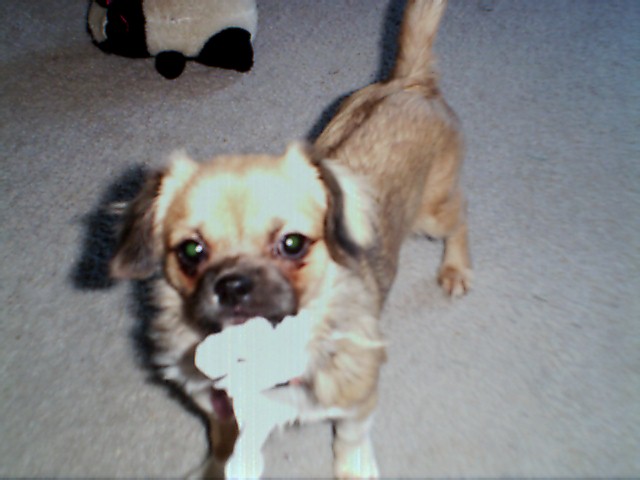 Here is MoMo with her favorite toy....tissue!!! LOL....you want a Tibbie to have a great time...just give them a paper towel or tissue!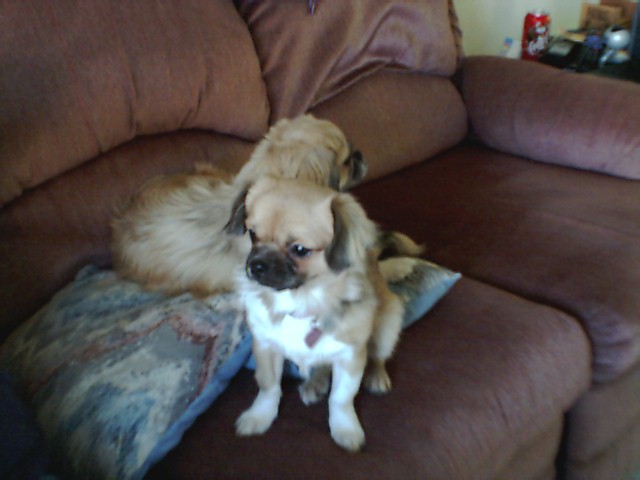 Here is our Lil' Mo waiting for a hand out. As you can see, Shelby never begs...it's just not lady like!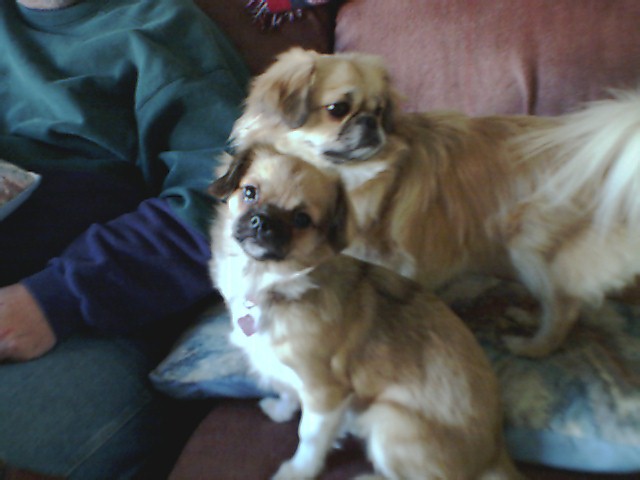 MoMo at 7 months old...Shelby is 2 December 2001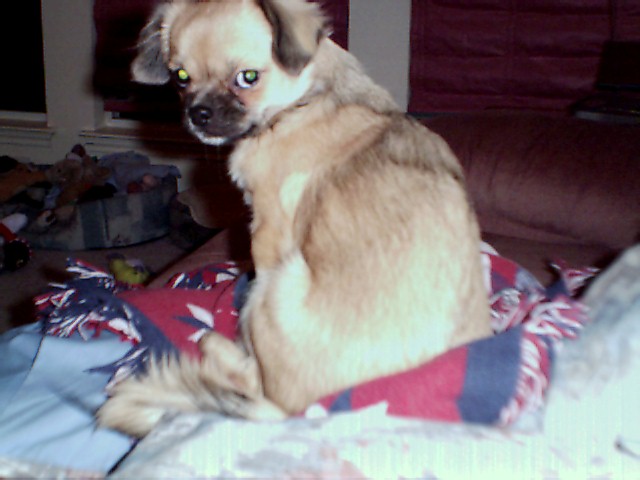 Now....does this look like trouble to you???? Mo has either just done something bad....or is getting ready to do something bad! LOL