TWO RANDYS WEB SITE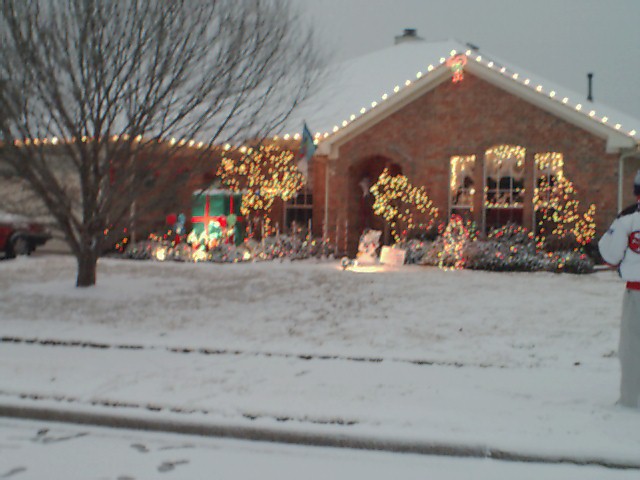 Pretty cool huh??? This was our snow last year the day after Christmas!!
Okay...I know it's not much....but for Dallas, Texas....IT'S A BUNCH!!!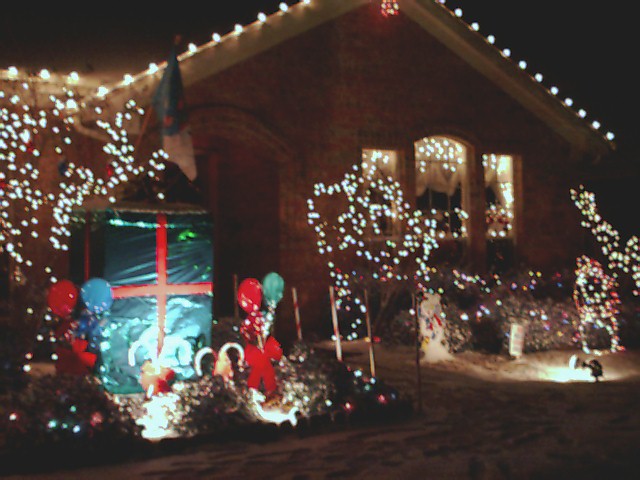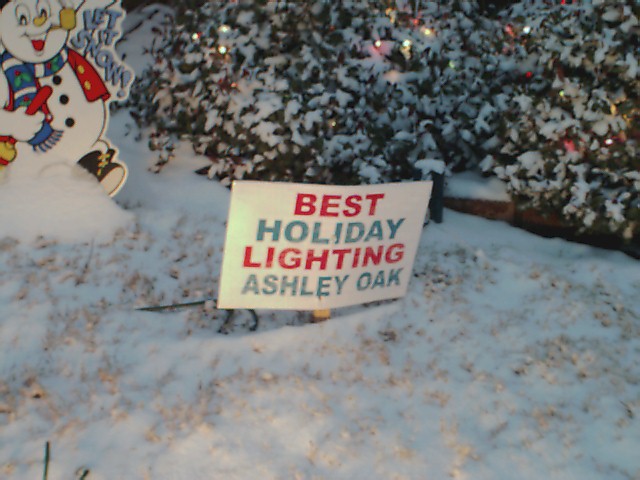 Every year our neighborhood has a contest for the best Holiday lighting for our street....and last year we won!!! I think what put us up over the top was the great huge Christmas present we had wrapped in the front yard. Each year we try to do something different and fun. In fact, I am already working on this years project....but I can't tell you what it is yet...you may be from my neighborhood!!! Can't give away all my secrets yet!